Census Home Page - beginning page with the latest information. I have added the Buchanan County, 1860 Census and the 1860 Wise County Census.

The Top Ten page has a list of the richest people in the county, as well as other top tens.

Anatomy of a Census is the top page of a section that includes scans of the census. Also included are scans of Isaac Vermillion's handwriting style.

The Graphs Galore page has summaries of population statistics, including total population from 1790-1900, and a census by census summary of the agricultural statistics for the county.

Slave Schedules to the 1860 Census, only the owners are named.
Civil War Home Page - main page with description of the site. This is the new entry point for the entire Civil War side of the site. The entire site has been redesigned to include original graphics and the best navigation possible. Stop by and let me know what you think.
---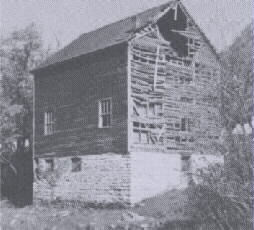 Belfast Mills
---